Power of Love yoga retreat

September 7 – 9, 2018
Awaken your heart and discover the power of love at one of California's premier spiritual center.
[Registration begins March 2018]

Program
Inside all of us is a tremendous potential for unconditional love, kindness and compassion. However like many potentials, unless we actually do something about it, it's not going to happen.
Over the course of three days, we will utilize the practice of yoga, meditation, and practices derived from the latest psychology to open and awaken the heart. The majestic Mt. Madonna, nestled in the beautiful redwoods of the Santa Cruz mountains, offers an expansive and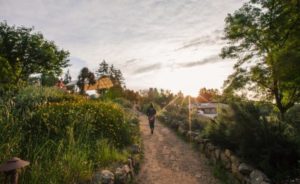 visionary place to overcome the obstacles preventing us all from living a life of love.
The embodied practices of vinyasa, yin and partner yoga will release the tension and blockages that prevent love and joy to flow through you. Through guided Thai massage (assisted yoga therapy) we will explore the practice of loving-kindness, acceptance and connection with another. Group discussions, lectures and exercises will help breakthrough your own unique challenges in living a life of love.
Weekend Retreat includes:
* Two morning meditations, 2 yoga classes, 1 yin yoga class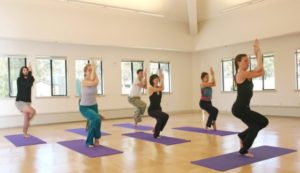 * Two nourishing vegetarian meals and a snack per day: Friday Dinner, Saturday Brunch, afternoon snack and Dinner, Sunday Brunch, afternoon snack
* One partner yoga class and one guided Thai massage class
* Two Power of Love Sessions to awaken the heart and help you bbring more love into your life
* Full access to Mt. Madonna Center: over 355 acres of open meadows and redwood forests, including hiking trails, volleyball, tennis, and basketball courts, a small lake for swimming, a hot tub, a gymnasium for volleyball and basketball, and massage and herbal steambath facilities.
Meals, Accommodations, and Cost
Four delicious, healthy and abundant vegetarian meals, along with two afternoon snacks, will be provided.
You have the choice of staying in your own tent, or booking a single or double room at the following rates (Early Bird/Regular Sale):
Commuting or Tent, $222 / $252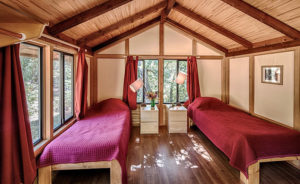 Double Room $360 / $390
Single Room $420 / $450
Mt Madonna also offers a variety of other accommodations (dorm beds, economy options, center tents) if you wish to book a different accommodation, contact Zach for other options.
You will be routed to the Wetravel.com page.
Full Schedule
Friday
Arrive and settle in 4-5:30pm: (Recommended: take a half day off work on Friday and drive up while the roads are clear and it is still light out)
5:30pm-6:30 pm: Dinner
6:30-8:00 Opening Ceremony and Intention Setting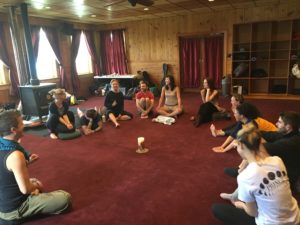 8:00-9:30pm: Yin yoga
Saturday
8:00-8:30 am Morning Meditation
8:30-10:00 am Rise and Shine Yoga
10:00-11:00 pm Brunch
11:00-1:00 pm: Power of Love Gathering I
1:00-1:30 Afternoon snack
1:30-3:30 pm: Community Hike
3:30-5:00 pm Personal time
5:00-6:00 pm Dinner
6:30-8:00 pm: Guided Thai massage
Sunday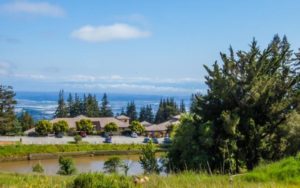 7:00-7:30am Morning Meditation
7:30-8:30am Rise and Shine Yoga
8:30-9:30am Breakfast
9:30-11:00am: Power of Love Gathering II
11-12:30pm: Closing Ceremony
12:30-1:00pm: Afternoon Snack
Facilitator Bio
Zach Beach is a teacher, healer, poet and writer focused on bringing to light the truths of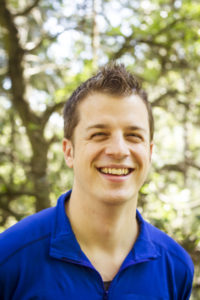 romantic and unconditional love. Zach has over two thousand hours of teaching experience leading yoga classes, workshops and teacher trainings. As the founder of Learn to Love, Zach has equipped hundreds of participants with tools and insights to bring more love into their lives.
Zach teaches weekly yoga and acroyoga classes, leads workshops and teacher trainings, practices Thai massage, speaks at conferences, writes and recites poetry, dances nonstop and pens articles for Elephant Journal, MindBodyGreen and Medium. Zach has an MA in East-West Psychology from the California Institute of Integral studies. Zach completed his 200-hr and 500-hr yoga teacher trainings at the SchoolYoga Institute and his Thai Massage training at the Sunshine Network in Thailand. He is also a graduate of San Francisco Sex Information's sex educator training program.
Lokah Samastah Sukhino Bhavantu
May All Beings Everywhere Be Happy and Free
Fine print:
1. Cancellation policy: All cancellations will be honored more than 60 days prior to the event. Until 30 days before the event only a 50% partial refund will be issued. No refunds will be issued for cancellations 29 days prior.
2. All activities are optional. Whether it's an injury or you just want to spend more time with nature, feel free to make this retreat completely your own.
3. Two weeks prior to the event a full information packet will be sent to participants with directions, packing list, rideshare, as well as any other pertinent information.